Yaqui/Chicano bassist,Chapman Stickist,Native American Flute player/maker and dreamer born in Sonora, Mexico.

In many cultures dreams are regarded as powerful.Some may say that a dream can often reveal answers to problems from the waking world,that they are answers to our prayers revealed to us in a mysterious way. Other times it may be a wake-up call.To the Native Peoples of the"American" continent,dreams have alwas been of source of power...

This was my dream....

"I was presented with an odd looking instrument by a young boy. The boy assumed that I could tune the strange, melodic, 2 x 4 since I was a bassist. Well,to my amazement,I could and I was also able to play it. I remember pouring over every inch of the instrument,touching every curve and feeling the cold steel of the strings beneath my fingers.The odd construction,simple and exotic at the same time.I remember the music that I was able to create on it as I began to play this wondrous new discovery.Then I awoke"

Winter 1995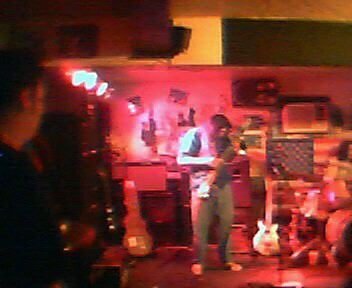 Other related info...
The following link is to an archived interview with Juan for the online magazine "The Zine" maintained by Dave Latchaw.



Latch Music ezine "The Zine" #27


Articles by Juan.